Helene Riisgaard Pedersen´s USA Tour with DSG
Helene is a truckdriver in USA. But she is also a breeder of Danish/Swedish Farmdogs and her kennel is "Little Denmark". Helene comes from Denmark and lives in USA. Helene is on the road for several weeks and are going too drive through several states before she is home again. At this time 091027 she had be driven through 15 states.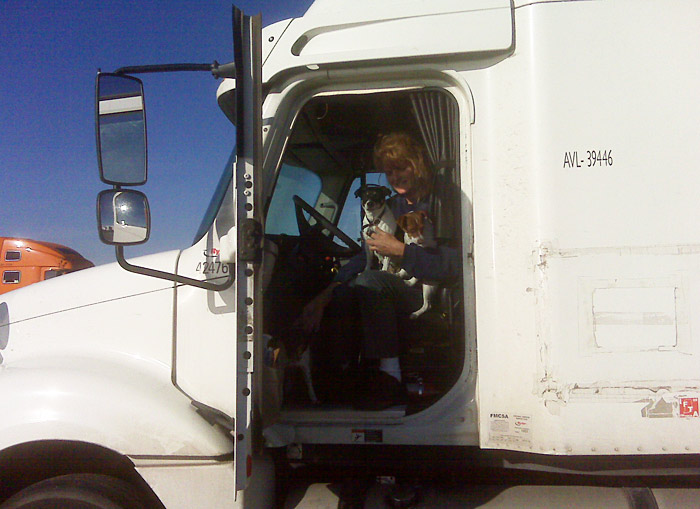 Helene with her three dogs. Kikka, Maddy and Sussie
I asked Helene if she could send me some pictures of her tour, which I could put here for you all too see. She write too me this: Hope you enjoyed the ride with me and the girls, greetings from Kennel Little Denmark's rolling roadshow, right now rolling westbound in the fine state of Nebraska...om cirka en time treaeffer vi Butch som koerer den modsatte vej han skal til New York...the life of a trucker eh??? (In about an hour she should meet her man of life Butch, which also is a truckdriver of course :). He was going in the other direction too New York. The life of a trucker ???
The pictures below i got 27 october 2009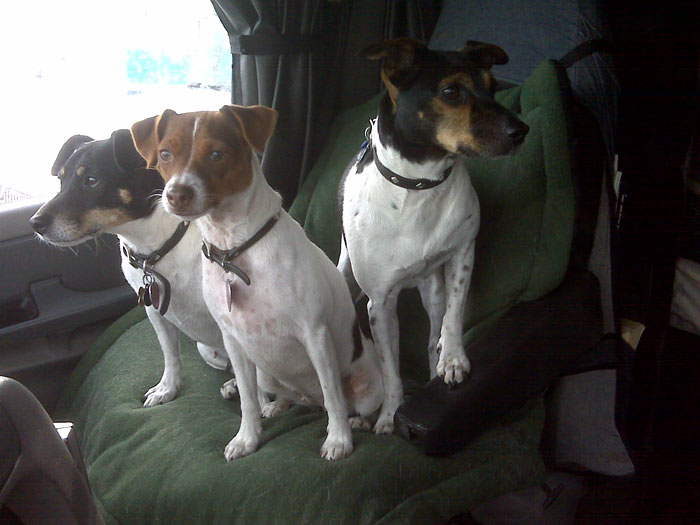 from left: NORDCH; DKCH; SUCH; NUCH; ARBACH; LP1; LP2; AKC CGC Javika's Prinsesse Madeleine (Maddy),
AKC CGC Javika's Bestle Nestle Kakao Ko (Kikka) & Little Denmark´s Sussie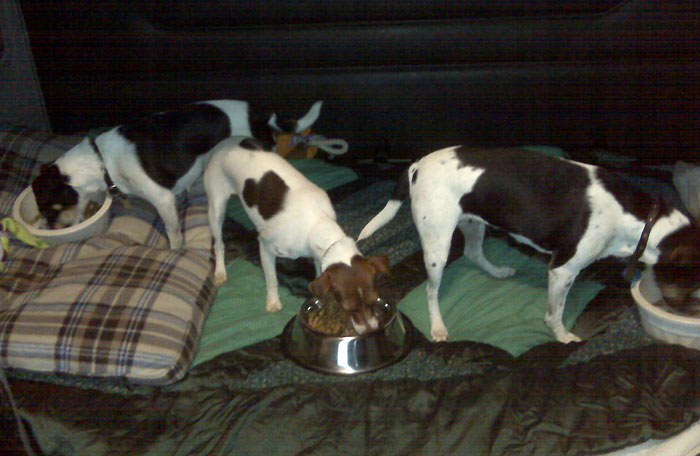 Breakfast and dinner is served in bed on road trips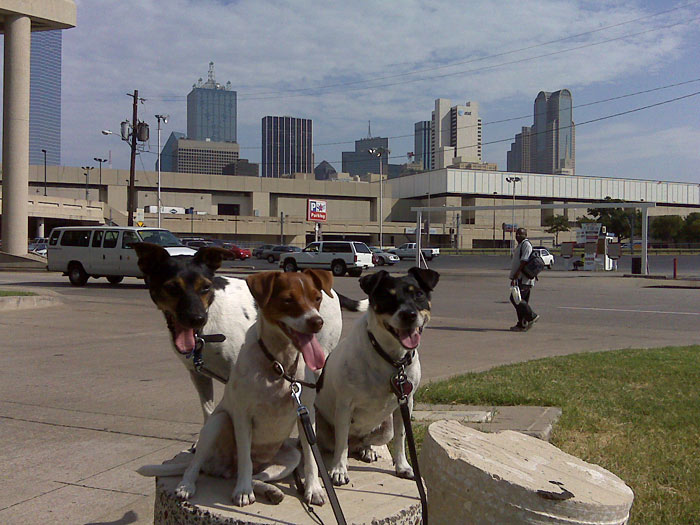 All 3 in front of Dallas skyline in Texas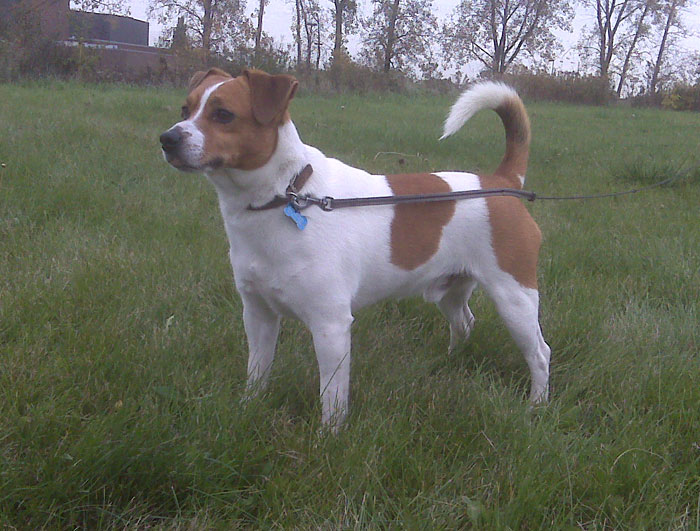 My Bonnie Øllebølle Øllebrød AKA (Ranger). Ranger is Helenes dog which are placed in another family. RAnger become BIR in the last Show there the Swedish judge Bogren Bengt-Åke were.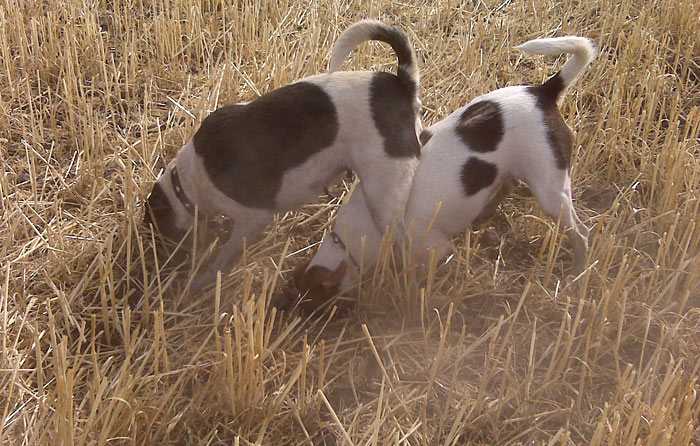 Maddy and Sussi mousehunting in Eugene Oregon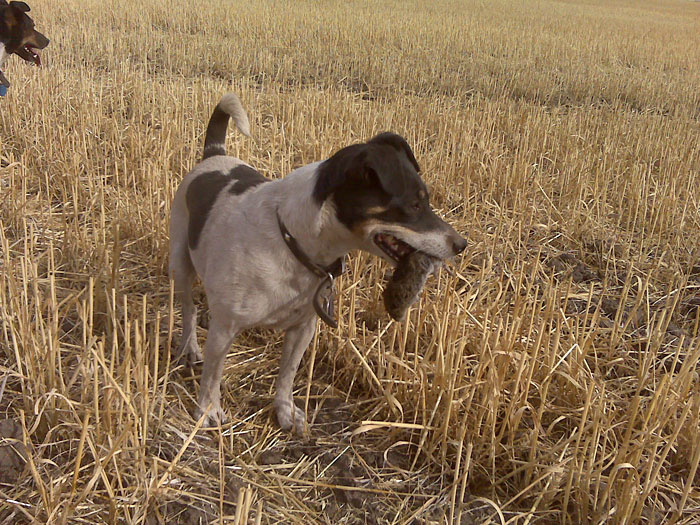 Everything is bigger in USA -- Maddy in Oregon
Helenes alert navigators in their seat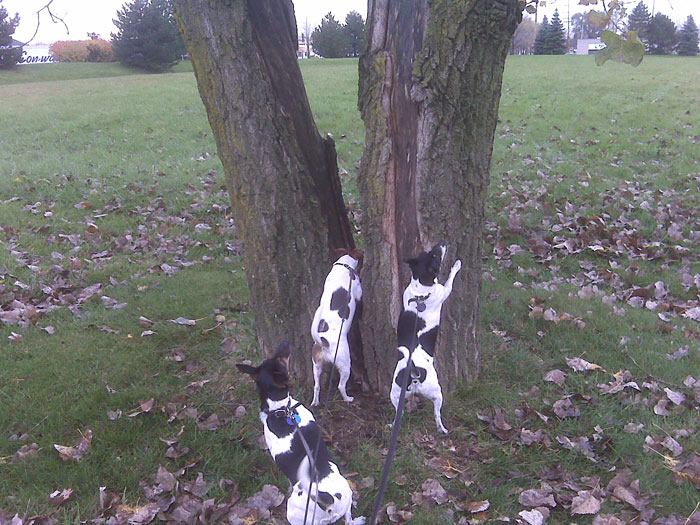 Squirrel hunt in Chicago Illinois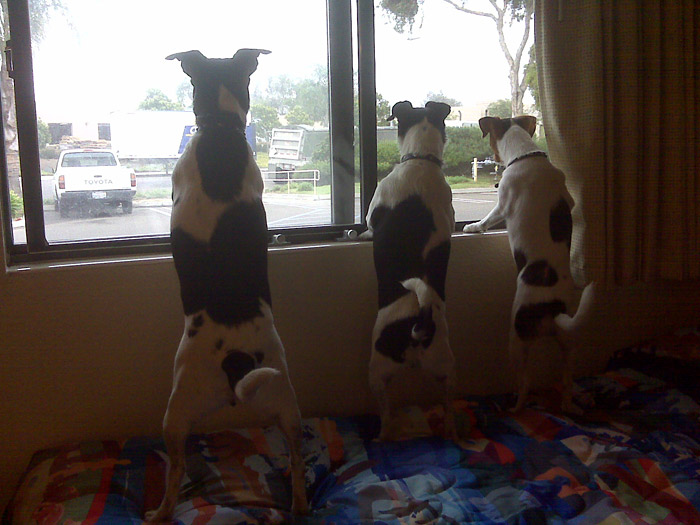 Squirrel management in Santa Maria California
Sussi at Oregon Trail.
The Oregon Trail was one of the main overland migration routes on the North American continent, leading from locations on the Missouri River to the Oregon Territory. The four- to six-month journey spanned over half the continent as the wagon trail proceeded about 2,000 miles (3,200 km)
Helene had been taken photo of Maddy and Kikka for 6 years ago and now she could take photos of Sussi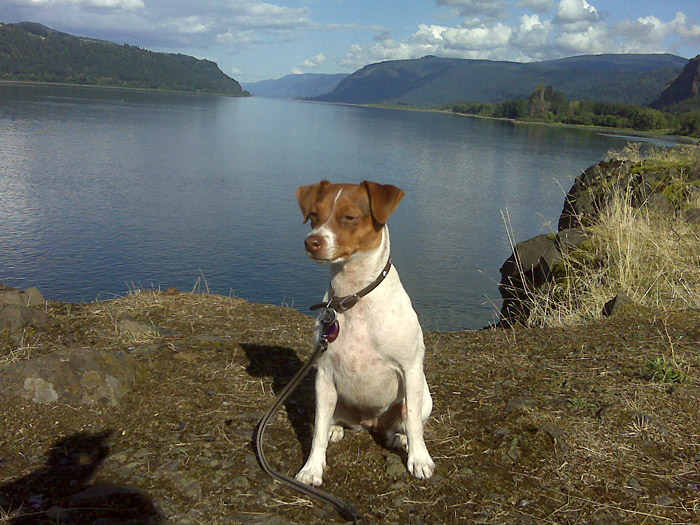 Sussi
We will see if we recieved more photos from Helene before she come home. Right now she is in Iowa and on her way to Colorado...She is hoping that she is coming home befor a big snowstorm is coming in. They had been warning for it will bee for several days. After that she is going too Utah and Idaho next week.